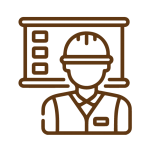 Professionalism & Passion
We are passionate about excellence and doing our work right.
Safety & Sustainability
We maintain the practice of "Zero Harm" to our people and environment.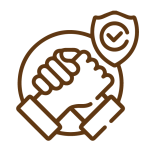 Ethics & Trust
We do the right thing in the right way.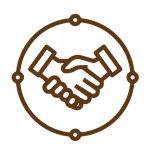 Believe in Each Other & to Be Better -Together
We foster togetherness to develop a dynamic and sustainable innovative culture.
With over 40 years of experience and expertise, Perbena Emas was incorporated in 1977 and recently acquired by Pansar Berhad, a public listed company in Malaysia. We provide our clients efficient, diverse and effective services through a unique service model. We consistently achieved outstanding revenue growth, enabling us to build a solid and reliable foundation from which we contribute to the development of Sarawak.
It is our policy to conduct all of our business in an honest and ethical manner. We take a zero-tolerance approach to bribery and corruption. We are committed to acting professionally, fairly and with integrity in all our business dealings and relationships wherever we operate and implementing and enforcing effective systems to counter bribery and corruption.